The company's three managing partners are Doug Nightingale, CEO, Corey Cameron, President, and Steve Lacon, Construction Manager and Partner. They have built a reliable infrastructure designed to guarantee the longevity of the company and its employees.
Since becoming president in 2015, Corey Cameron has built on a solid foundation to continue the legacy Doug created 35 years ago and has continued to uphold our reputation as a leading electrical contractor.
This attitude has allowed us to maintain long-term relationships with some of the most well-respected development companies in BC.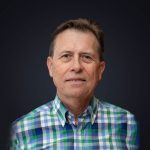 I'm continually energized by our great team at Nightingale. Working to improve our systems and maintaining our position on the leading edge of our industry is very gratifying. The financial viability of our company established by our long-term customer relationships ensures the health and success of Nightingale, now and in the decades to come.
Doug Nightingale, CEO
I find it extremely rewarding to be part of a culture that offers opportunities for ongoing training and career growth. Providing opportunities for continuous development has given our company a legacy of long-term employees and highly valued customers. This focus on developing our people to their full potential has been the key to the steady organic growth of our company.
Corey Cameron, President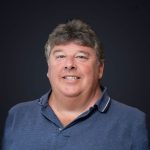 I joined Nightingale as an apprentice and over the years I've worked my way through the ranks from journeyman, lead hand, foreman, project manager, and finally to a rewarding business partnership. The privilege provided for me to build a career with Nightingale and our culture of mentorship is something that I believe should be available for every person joining our organization. Our open-door management style was a conscious decision that was undertaken to ensure the development, care, and appreciation of our people and remains one of my greatest pleasures in life.
Steve Lacon, Construction Manager / Partner
Our Dedicated Team
Our team of over 250 electricians and thirty office personnel has enabled us to consistently conduct numerous projects throughout the Lower Mainland. We provide new jobs and create job stability for our valued employees, many of whom have been with us for over ten or twenty years, with a few having reached the milestone of thirty years with Nightingale. Our field team includes a dedicated safety officer, eleven project managers, and twenty-eight foremen, journeypersons, and apprentices. Our Red Seal service technicians each have a fully-stocked service vehicle and support our 24-hour on-call service.
Nightingale's head office support team comprises individuals responsible for our very busy estimating department, human resources, accounts, safety, marketing, and communications, tool maintenance, customer service, dispatching, sales, and reception.